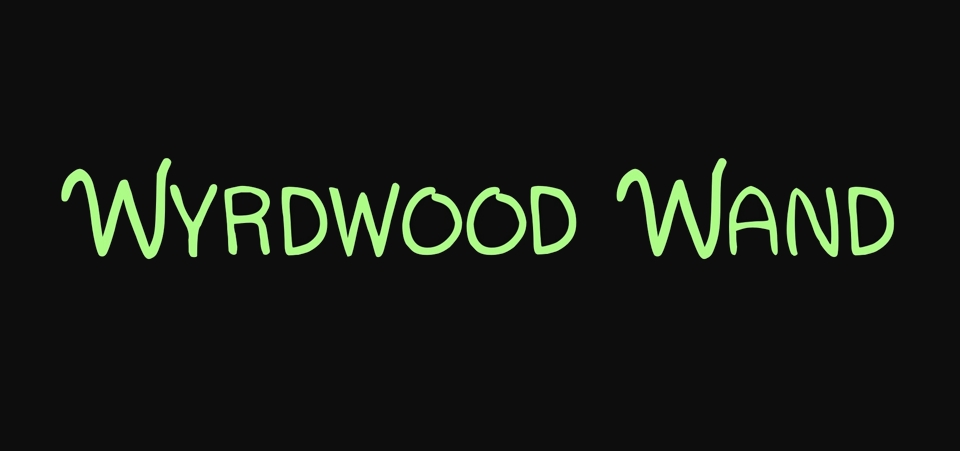 Wyrdwood Wand
Wyrdwood Wand
Wyrdwood Wand is a fantasy tabletop RPG! Players take on the role of young Wizards as they attend the Wyrdwood Academy to truly begin their education. Wyrdwood Wand enables exploration, intrigue, and tactical team combat, all set in a modern fantasy world. Please join our Discord for announcements, updates, and discussion!

The World of Gliss
Gliss is a world not too unlike our own - there are cities, coffee shops, old book stores, parking lots, and televisions (but only the big boxy CRTs). But it's also a world deeply changed by magic; rivers rush through the sky for miles, forests grow to the size of sky scrapers, and storms of magic bring chaos. Monsters roam through dark forests and alleyways alike, and spirits are never ever far from view. And while humanity picks up the pieces after a hostile alien invasion, forgotten terrors stir as ancient seals wane.

What sort of game is this?
Our goal is to create a system that enhances tactical combat, allows for meaningful customization, and shows off interesting synergies, experimentation and creativity with magic. Mechanically, it strives to deliver the deep and satisfying tactical team game play of games like Lancer or 4e.
In terms of themes, vibe, and inspirations, Wyrdwood Wand is a modern fantasy game with sci-fi elements and a broad variety of influences. Fans of fantasy, green post-apocalyptic settings, and eldritch horrors may enjoy this setting!

Here is a list of thoughts. If you've ever had any of them, possibly it was the metacreative echo of one of your very own dreams that inspired Wyrdwood Wand.

What if Harry Potter tabletop RPG with sci-fi elements but also grid-based combat and a new setting?
Wow, hey, Chuubo's is CUTE! Unfortunately I am never smart enough to understand what Jenna K Moran is talking about! Anyway, I like Final Fantasy Tactics!
You know, dungeons and dragons doesn't borrow enough tropes from sports anime. How can we fix that... ?
The Pokemon Dream World was pretty cool but they kinda just dropped that on us and didn't explain it huh? Like metaphysically speaking, what was that about? Oh hey, speaking of Pokemon, why hasn't PTU had any updates in years, did that guy die?
I don't care what the haters say, 4e was pretty great in all of its inelegant glory. I yearn to cut my gums on some of that CRONCH again. It's okay if games are games actually.
I'm thinking about The Magicians for no particular reason.
What if Ghibli movies had more Cthulhus in them? Like a bunch of Cthulhus? And like what if Wizard Howl really went to town fighting on some Cthulhus? But then the cute parts still happened later? That'd be sweet.
Playtesting Phase
Wyrdwood Wand is still currently in its Playtest / Early Access development. The game will actively receive updates and balance changes based on player and community feedback! Our current roadmap includes more items, rites, creatures, creature art, field effects, lore, a play demo, a couple of starting adventures, and rules for Wexlball.

Anyone that purchases the game now will continue to receive all future updates, including after possible price increases.

Meet the Artist
All character and scene art by Erin Kubo! You can see more of her art here!

Purchase
In order to download this game you must purchase it at or above the minimum price of $20 USD. You will get access to the following files:
Wyrdwood Wand - v6.0.pdf
11 MB
Mind Mage - v6.0.pdf
129 kB
Download demo
Comments
Log in with itch.io to leave a comment.
the list of thoughts won my heart and my follow.
I never knew I wanted something so badly until today.